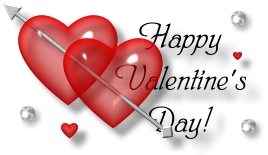 Happy Valentine's Day everyone! What better way to spend it then to have some wonderful views of who is important to you!

Here are some of the wonderful comment I received for my
Who's the Apple of Your Eye
contest. I must say, by the looks of it, the husbands won hands down!
At the end, I'll reveal the randomly drawn grand-prize winner of the
Pink Strawberry Daiquiri Pedicure Set
!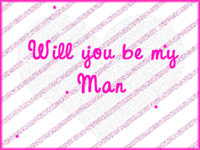 I have quite a few people in my life that I consider the "apple of my eye".
First, there is my husband of 40 years -- he is still sexy, so I guess I will keep him around for another 40 years.
Then there are my 3 sons -- they are loving and considerate.
Last, but certainly not least, are the grandchildren -- what grandmother doesn't consider her grandchildren the "apple of her eye"?
HUGS TO YOU AND YOURS,
~RUTH

Apple of my eye? My pooch, Coop. Twelve years later and I still think she's the best thing that ever happened to me.
~
Kelly
The apple of my eye
Is a very special guy
That man that I married for 20 years
Makes me laugh and wipes away tears
He is the love of my life
I'm so happy I'm his wife
~Beth Reimer

My husband and children are the apples of my eyes. My twin boys fill me with joy everyday and my husband gave me these angels so he rocks.
~Susan

My two best friends - my husband and my son. (That's two and the same by the way, not four different people.) Just because.
~
Annie
My sweet is my niece(willow) and nephew(Logan) . I can't have kids but I love them with every piece of my heart.
~Joan Raleigh

The apple of my eye is my man Mark. I love him to pieces. There are days when I just want to rip him to shreds and then he'll do something nice for me and I'll forget all about being upset w/ him. I especially love hearing his deep voice on the phone when were not together, it just drives me crazy. What can I say? lol
~ Kimberly

The apple of my eye is... myself.People shouldn't forget to be kind to themselves, too.
~Rain

My daughters are the apples of my eye! They are my pride and joy!
But, ask my oldest daughter and she says that she's the apple of her grandma's eye! (My mom taught her to say that as soon as she could talk!)
~Jodi Shadden
The apple of my eye is my husband of almost 17 years...my Golden Delicious so to speak. We have a lot of the same interests but enough differences to keep things interesting. He supports me in the things I find important. He treats my 2 children from my first marriage as if they were his own. He is a great provider, lover, friend and companion and my life is all the richer having him as my partner for life
~
Jeanette J
My life is a garden, from which I grow my happiness,
Within my body lie the seeds for peace and joy.
And in this Universe, in which I live and cry,
Lives my love, my heart, and the apple of my eye.

To him I offer my tiny world, and gently hold his,
In his eyes are the light by which I find my paths.
And in his smile, a million stars burn bright,
Offering me comfort from the cold, hostile night.

His heart beats pure and steady and seeing the world through him
Life becomes a grand adventure, a joyful ride.
Colours fold into each other, brighter than the last
And every moment, dies the wounds and hurts from my past.

To he who loves me without limit, I give myself
To he who supports me without end, I give my dreams.
To a love that will never end, even when I die,
I give my all to him, the apple of my eye.
~Brown

The apple of my eye is really a toss up, lol. I came out of a horrible marriage and put my now husband through Hell because I was so terrified of being hurt again. Finally, a year later, I married my now husband and we have a beautiful li'l boy. He's two now and so smart it's scary! So, I guess I have an apple for each eye, lol. One for saving my life and showing me that true love does still exist, and the other for coming into this world with smiles, laughter, and enough love to heal any wound on my heart.
~Faith Bicknell-Brown
The apple of my eye is my husband, whom I've been married to for 12 years. He's a huge inspiration to me and my biggest supporter. He believed in me when I thought for sure he doubted I'd ever be published (if that makes sense). We have a lot of things in common, but just enough not in common to drive each other crazy. Without him, I wouldn't be, well, halfway through my next work-in-progress, LOL. He's my best brainstorming partner and truly, the apple of my eye. Oh by the way, did I mention his eyes are the color of Granny Smith?
~Emma Sanders

Not to be redundant, but the apple of my eye is my hubby too. Although we've only been married for a year and a half or so, we dated for 11 1/2 before getting hitched, so we were high school sweethearts. He was there for me when my father got sick and later passed. He's always supported me no matter how nuts my notions. And when it seems the world is against me, he's always there to step in and prove I'm never alone and there's nothing we can't over come. I'm so blessed to have him in my life.
~
April
The apple of my is my daughter. She's so fun, so innocent, and just a reminder of what life is all about. Her cuddles are priceless. *Busting out singing Greatest Love of All*
~
Shelli Stevens
Hi, Thank you for having this great contest!
The apple of my eye is my husband. He is a wonderful father to our beautiful 3 children and my best friend. I am a stay at home mom and as soon as he walks in the door he takes care of the kids so I can take a much needed break. He helps me around the house if I need him too and he works long hard hours at work to take care of us. He is a wonderful man and I love him dearly. Thank you
~Beth Shepherd
And now, the winner of the Pink Strawberry Daiquiri Pedicure Set including terry cloth slippers is....
Faith Bicknell-Brown

!
Congratulations, Faith! An email with all the details is on the way.
There were so many more I couldn't fit on--
thank you to everyone who entered!
I've been busy stocking the shelves of the Diva Bookshelf. Pop on over and browse around!