Sweeter Romantic Notions is throwing
a Halloween party!
Join us on a scavenger hunt.
All the answers can be found through our main site.
It kicks off on Friday October 26th and will end on Halloween!!
There will prizes, books and goodies, and maybe some chocolate too!
Here's the rules:
The winner will be announced on the Group Loop October 31st and in the FirstFriday News Blast!
So, let's get scavanging!!
1) In the October News Blast what was the title of Edita Patrick's releasefrom New Concepts Publishing?
2) Who has the picture of a dog on their cover art?
Elle Fredrix?
Kim Watters?
Adelle Laudan?
What is the title of that book?
3) What branch of the military is Sela Carson's husband retired from?
4) Cindy Green is published by By Grace Publshing?
True or false?
5) Diane Craver has three titles listed on her author page at SRN?
True or false?
Good luck!!!!Happy Halloween!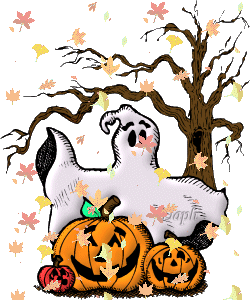 glitter-graphics.com