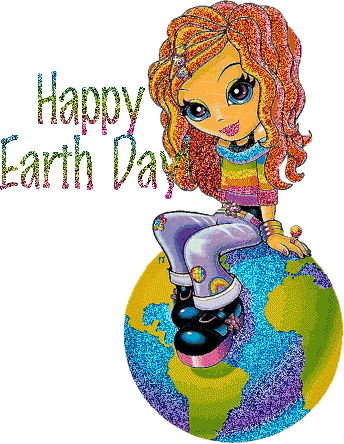 At work today, our office is heading out to the River next to the town and taking an hour to go down and do our part in cleaning it up. Then, after school, we, as a family, are going to go along our roadway and do another clean up....
What are you doing to celebrate Earth Day?
UPDATE:
Well, we had oodles of fun cleaning up around the river...got a couple soakers too LOL. Then our boss bought us all lunch! But seriously, we all felt really good afterwards, proud of ourselves and that we did something good not only for the community but for the environment as well.
And then the whole family cleaned up about a 1/2 a kilometer of ditches on both sides of our country road.
Overall....very good day!!