Last post's winners were flchen1 who won the $10 gift certificate and lbcanton who won a copy of If Tombstones Could Talk! Email me at stacy @ stacydawn.com by December 31st to claim your prize!

Now for a special treat!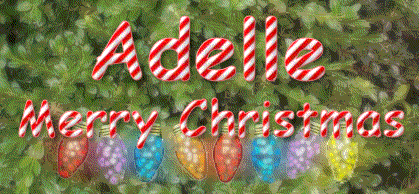 Thank you Stacy for allowing me to be a part of your Christmas Blogfest. In keeping with the Wishes and Kisses theme, I thought I'd share an excerpt from Iron Horse Rider that seems to fit perfectly. Sit back, relax and come visit the world of Iron Rider 2--Coming Home

Warning. Adult content.

Looking back, Shane hadn't stood a snowball's chance in Hell of escaping.
He'd been hooked from the first moment he'd seen her. Shane often wondered if
it hadn't been a cleverly orchestrated plan from the start. On Christmas Eve, they
mysteriously had the house to themselves. They sat snuggled up on the couch,
enjoying mugs filled with hot apple cider.

Kelly turned to him and smiled sweetly. "Would you like your Christmas
present right now?" she asked.

Her voice, decidedly sexy, sent a shiver up his spine. "If it makes you happy,
sure," he replied.

"Trust me, I won't be the only happy person in the room." She winked
playfully before she half skipped, half walked into the next room only to return
completely naked except for a large red bow tied across her firm round breasts.
Shane's breath caught in his throat. His groin instantly tightened. She wore a
smile that was anything but angelic; the devilish glint in her eye unveiled her
seductive intentions. He placed his shaking hands on her shoulders and pulled
her to him. He captured her mouth in a long drugging kiss, suckling her full, lush
lips. Shane lost himself in the sweet warmth emanating from her exquisite body.
In an erotic frenzy, she stripped him of his clothes.

In one swift motion, he lifted her into his arms; his tattoos a stark contrast
against her silky nakedness. Shane stared into the depths of her captivating blue
eyes. She stared back boldly. A growl erupted from deep within his chest and he
wet one of Kelly's lush, rosy nipples with a flick of his tongue before taking it
between his teeth and tugging gently.

Kelly arched towards his exploring tongue while Shane moved towards the
bedroom with her. He laid her down on the center of the bed and stood back,
drinking in her ambrosial splendor.

"Please, Shane." Kelly reached out, begging him to join his body with hers.
Her words shot waves of tingling expectation throughout his rigid body.
Without another word, he lowered himself and revelled in the musky scent of her
arousal.

Hours later, completely sated, they lay in one another's arms.

Kelly nuzzled up to his ear. "I'm going to marry you," she whispered softly.

Shane's heart skipped a beat. He knew he'd fallen under her spell. For the first
time in his life, he didn't feel like running. Looking down at her sweet face, Shane
realized he was exactly where he wanted to be.

My wish for all of you this Christmas, is to experience this kind of love at least once in your life. "It is better to have loved and lost, than never to have loved at all."

Iron Horse Rider and Iron Horse Rider 2 – Coming Home can be purchased at Wild Child Publishing.

I will draw two names from all who respond to this post. One winner will get a print copy of Iron Horse Rider. The 2nd winner will get this cute set of Christmas tree ornaments.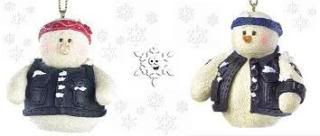 Merry Christmas to all. I wish you Miles of Smiles : )
Adelle Laudan

And Adelle is celebrating a new release today!! Click on the cover for more information!! Congratulations Adelle!!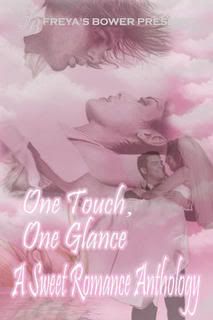 http://adellelaudan.com/
http://wildchildpublishing.com/
http://adellelaudan.blogspot.com/