Okay, this is it, enough celebrating and putting things off. I've got a few novellas to do and one major novel that I would like to see a first draft finished for for this year. I've also decided that it is quite daunting to think of them all in one lump sum so I'm breaking it down into monthly increments.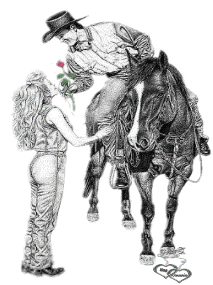 That means that this is Cowboy month. Not only because I have a cowboy novella to finish up but also because my newest short story (which happens to be the first of a brand new series) debuts this month as well. Yay!! Keep an eye out for more on
Karaoke Cowgirl
coming to the Wild Rose Press on January 21st! Stay tuned for more details!
So, how do you survive your To-Do list? Do you go full force on your resolutions and list or do you break them down into more managable piles? What's your tips for staying organized and focused?