The best advice I can give to newer writers--other than to keep writing and keep studying--is to find a couple GOOD critique partners.

By GOOD, I don't mean multi-published authors or english professors, no I mean as in a GOOD FIT.
I like to think of finding a good critique partner as that of finding a good husband. Some are lucky and they meet their future prince early while others have to go through quite a few dates and relationships to find Mr. Right.
When I first started looking for a critique partner, I met up on an eharlequin loop with a couple. They were very nice and we talked and exchanged chapters etc, but something just wasn't right. Part of it was because we wrote very different genres and had very different styles. Now, this isn't necessarily an issue, but we also just didn't click. She didn't take kind but honest critisism well and relashed back for one thing. Chock it up to equalling a really bad date LOL.
This being another point--not that I did, I honestly was kind and encouraging, but you couldn't even mention a plot hole without an argument--not pretty. Yes, I was discouraged but knew I needed someone because no one in my family nor group of friends or community wrote...I was all alone. So, I persisted.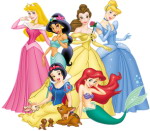 I think I went on about seven 'dates' before I found a small group of ladies who, even though we live all around the world, have become great friends who I can count on when I need them. Who are honest but encouraging and make me laugh all the time....even when the R's roll in--and they still do, not as often thank goodness, but they still do. To have others to help you through those times and to celebrate when a contract comes in is
truly priceless
!

And here's some tips for the type of critique partner you want to find and you want to be: You want a kind but HONEST critique partner, not to mention
you
want to be honest
and
KIND. Don't start pointing out every little comma, every missed modifier and horrible plot hole. You need to really listen, first to what they are looking for--if it is a final read proofing before submission then sure, help them with that modifier. But if it's their first draft and they are looking for overall or general comments, then start by giving them those. And second, find ways to point out the parts that stand out to you without being painful. It doesn't help them or yourself if you are praising what you know has holes, yet, at the same time, it does no one any good to be too brutal about it either. Take a paragraph or few pages and give examples, give praise but be honest, and especially let them know you are there for them whether to work things out, brainstorm, reread and reread again. Critique partners are there for support, a second set of eyes, and hopefully a lifelong friend with the same interest in writing as yourself.
So don't get discouraged, go on a few dates and feel them out. Like finding a husband, if you are lucky, you WILL eventually find the right person to help make your dreams come true!
A couple of us did meet on the eharlequin boards and joined our small band to two others. Eharl is a good site as well as a number of others like The Wild Rose Press and Romance Divas as two that come to the tip of my tongue at the moment.
For those with critique partners...how many 'dates' did you go on before you found them, and what keeps you working together? Any other advice for those looking?