Wow, January 7th already. I remember thinking last January was going sooooooooo slow and then the year went by in the blink of an eye LOL.
Had a great Christmas and New Years with the family and my most wonderful sister surprised me with the best Christmas present ever...an art set complete with fold-down/portable easel.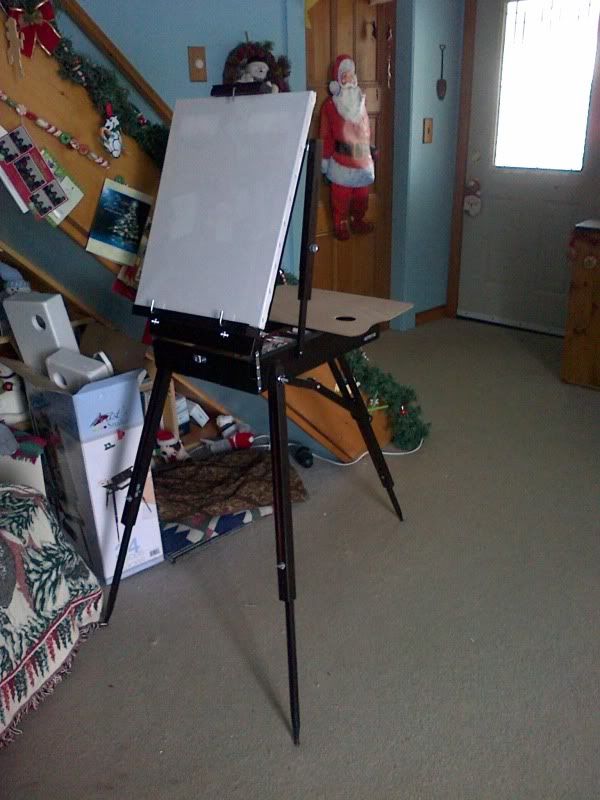 I've wanted one since I was 16 years old! Now I feel like a REAL artist. Which I laugh at because that is one of the things about being a writer that you are told from the beginning and I tell people all the time...if you are writing, then you ARE a writer. It doesn't matter if you have a laptop with all the latest software, fancy printer and private office with a big desk to work on or not. If you have a pen and a notebook you are just as much a writer as the next New York Times best seller.
So I laugh at myself and remind myself that I AM an artist. It doesn't matter that I don't have a gallery opening or no one but family sees my artwork or whether I am good or not. I sketch. I paint. Therefore, I am an artist.
Believing is the foundation all dreams are made from.
And hey, you never know, maybe I'll post a piece or two here in the future for you to see.